Background
The near-future asthetic of Overwatch's art style produces technically impossible objects that feel mechanically plausible, even familiar. This is accomplished in part through the careful use of recogizable space-age materials, hardware placed in structurally suitable locations, and subtle weathering.

I quickly became obsessed with the centerpiece of Overwatch weaponry: Tracer's Pulse Pistols. I saw the extent to which the designers thought of these objects as real pieces abiding by real material constraints, and I felt compelled to make my own.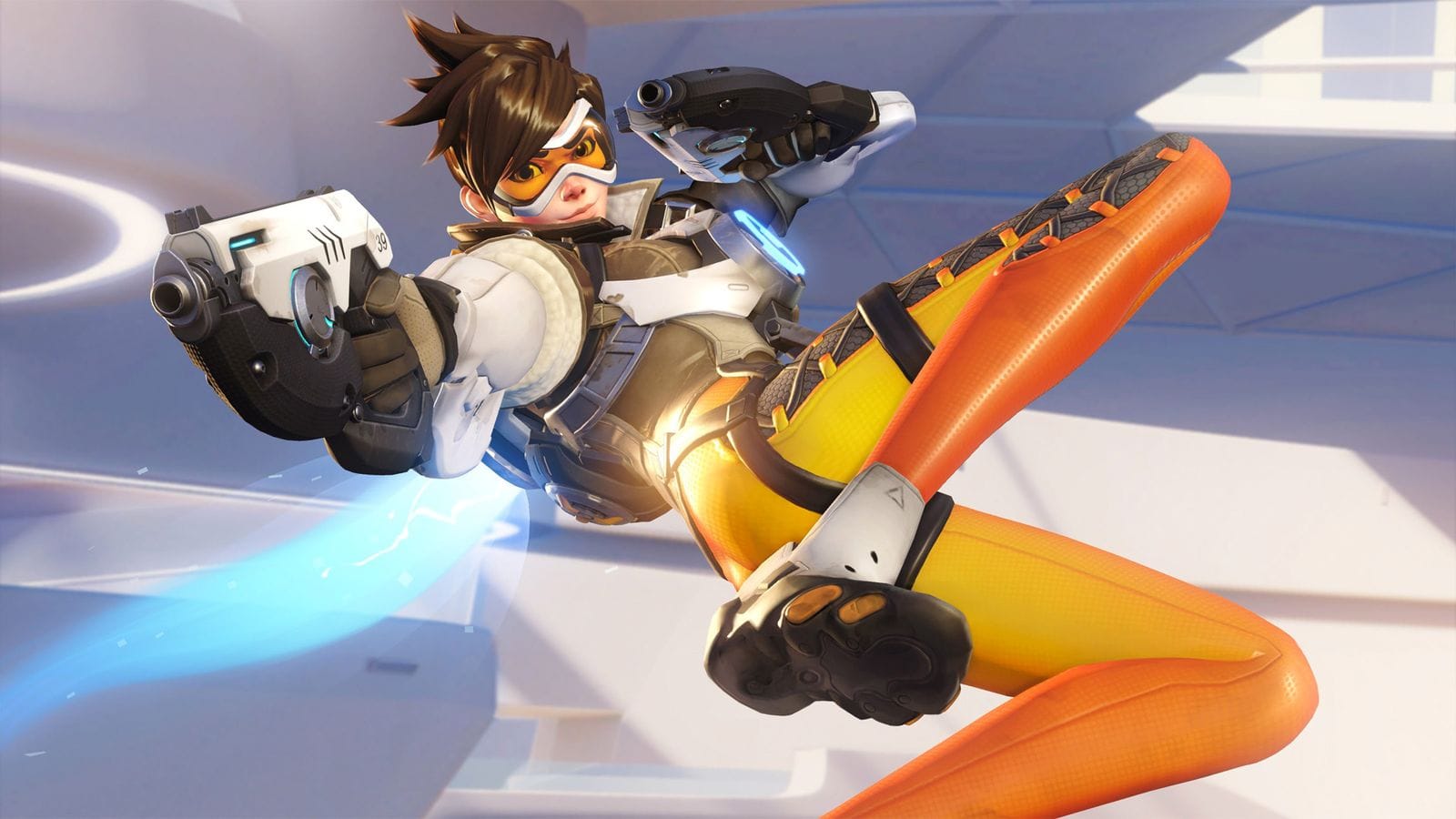 The underlying goal of this project was simple; beyond recreating the object as accurately as possible, I wanted to integrated real, off-the-shelf hardware into the design whenever possible. Additionally, given that objects like these are a union of many discrete components, I vowed to maintain this quality in my design. That meant no compositing shortcuts and no artificial part lines; every part would be as independent as the design demanded.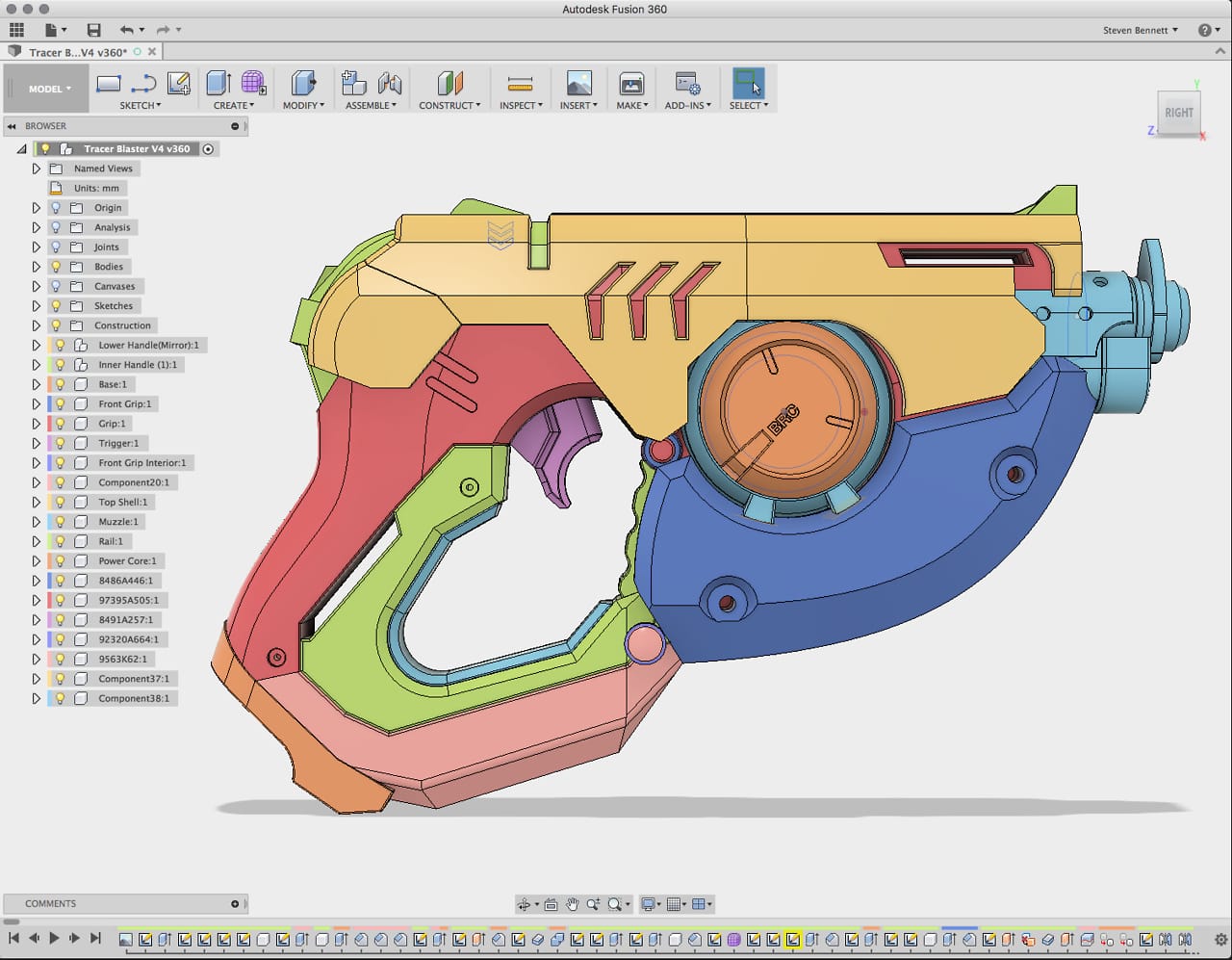 Each component was first digitally modeled, 3D printed, and then cast in durable resin before painting and final assembly.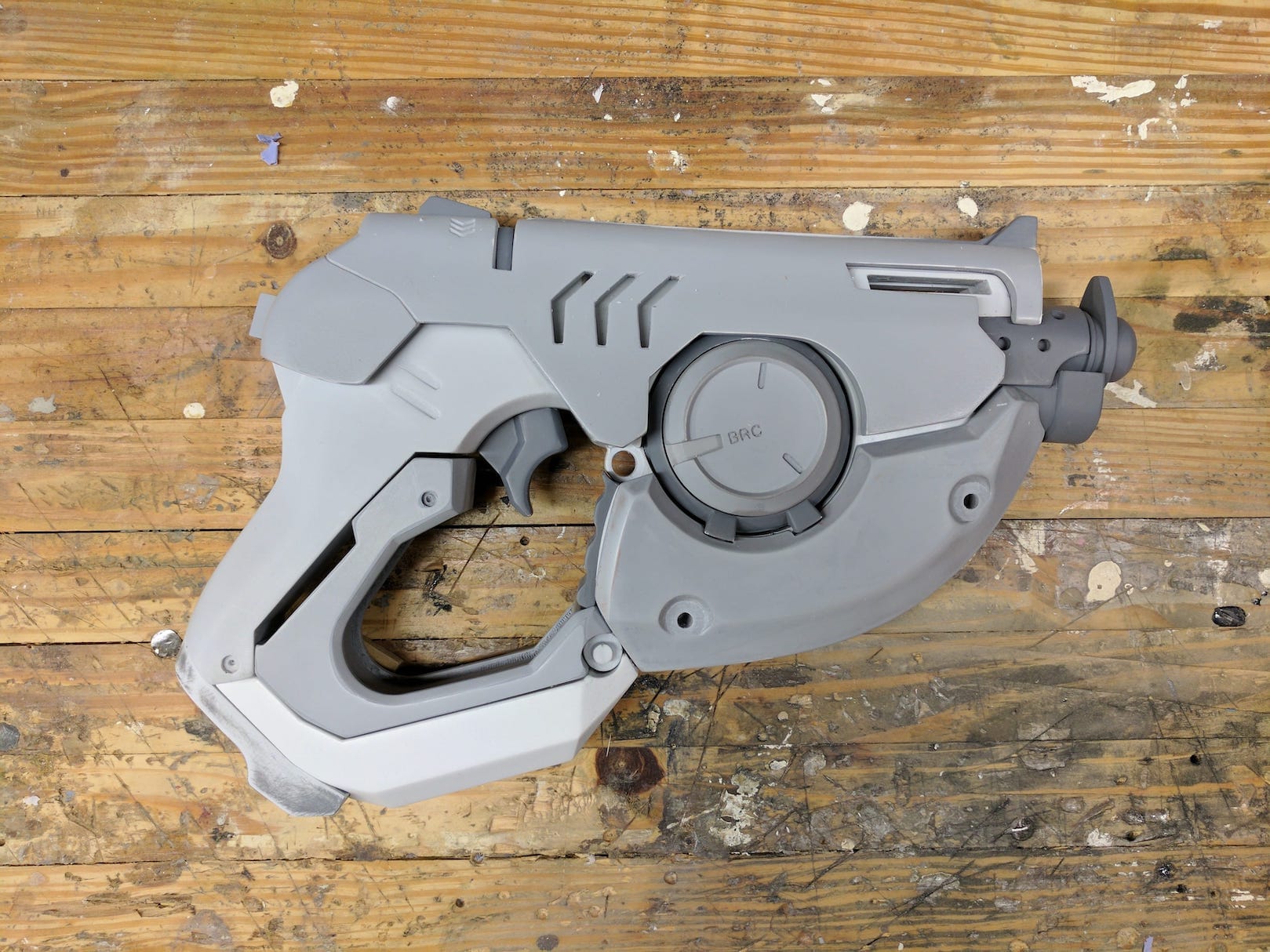 Many of the parts were painted with a special metalizer lacquer that, once cured, can be buffed to achieve a metal-like finish. Especially useful when similuating machined parts.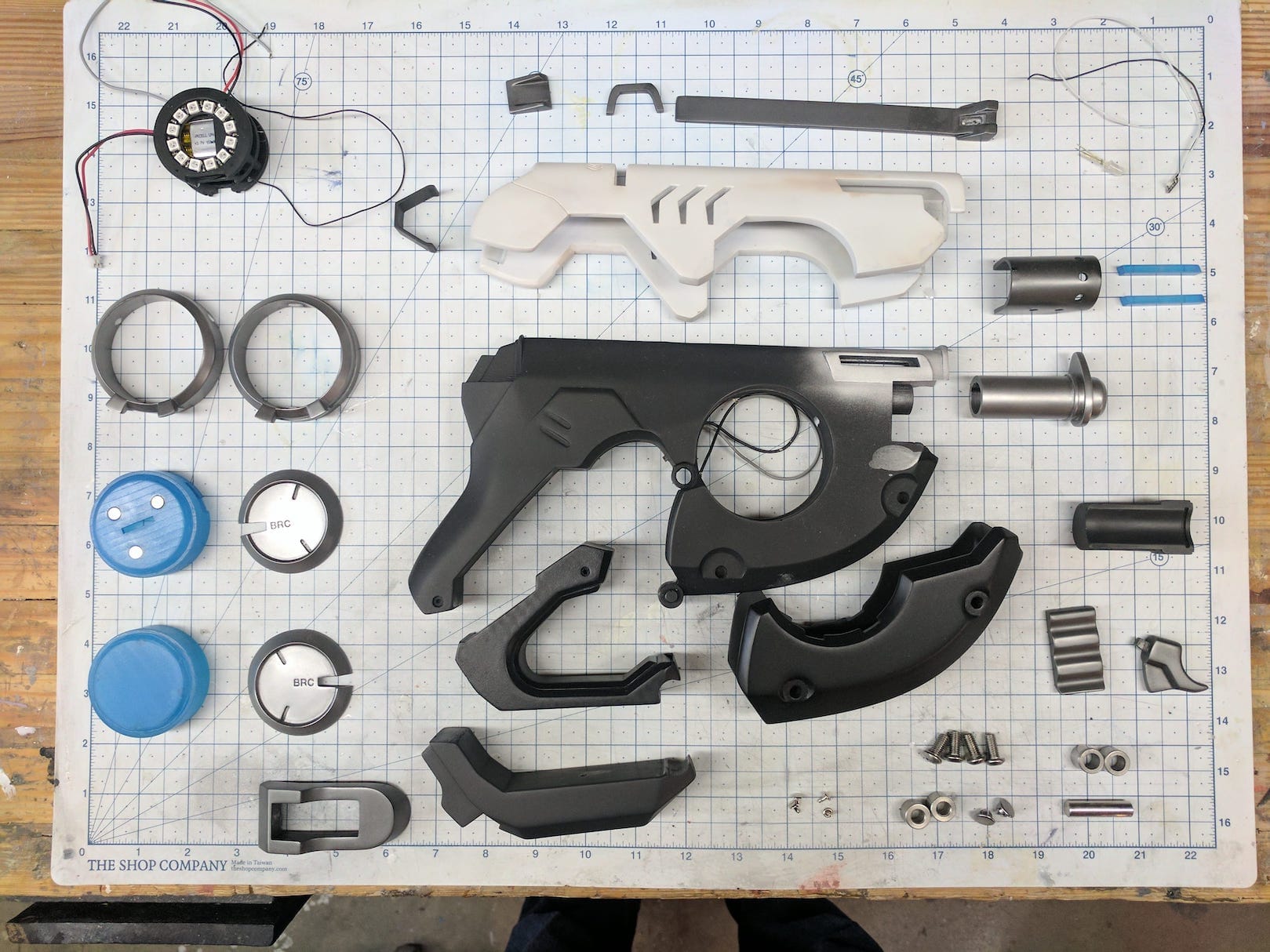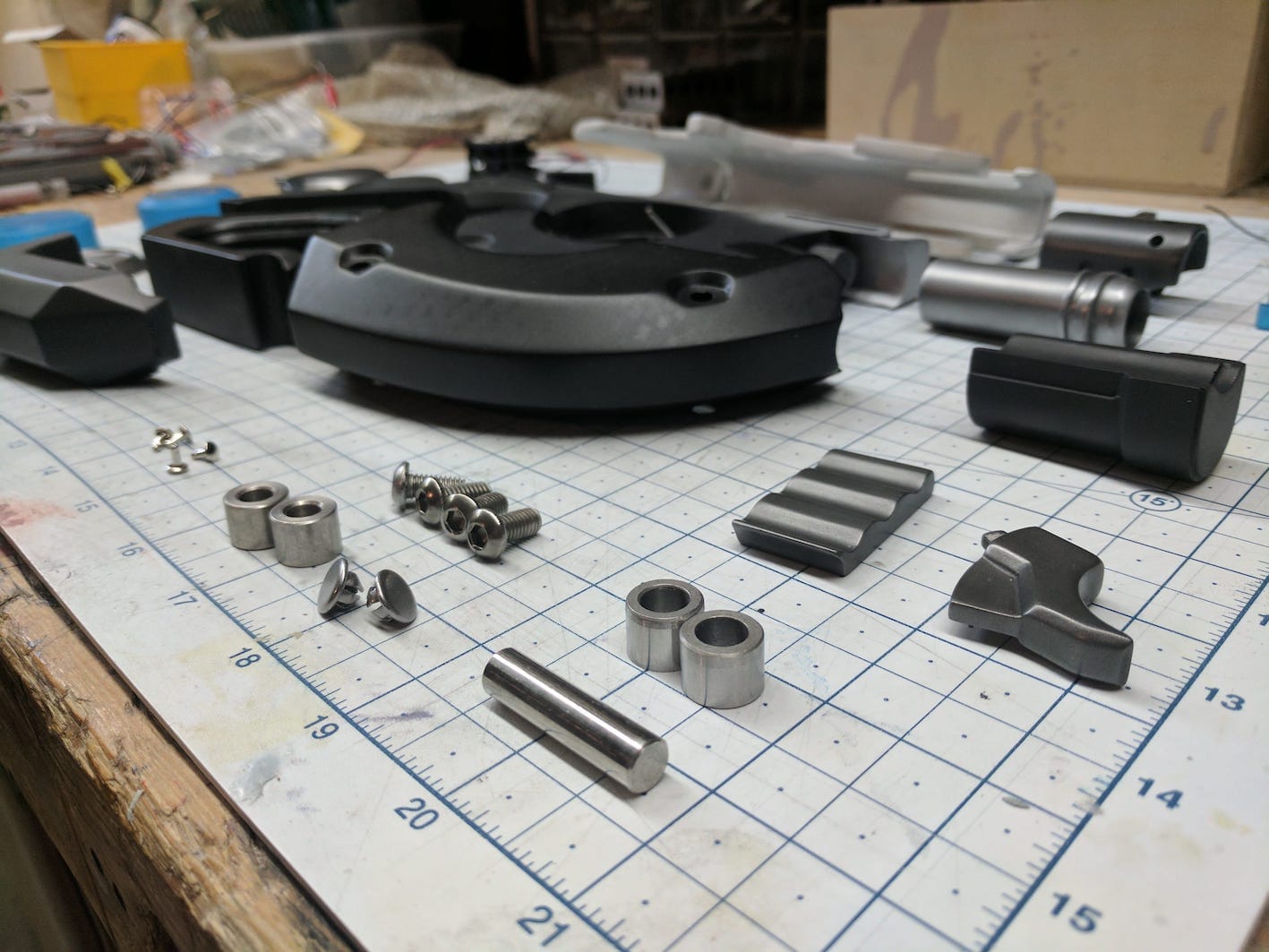 Seated at the center of the blaster is a battery powered illumated core which is fully programmable and can be recharged while installed.
After final assembly, all that's left is to give the replica some history by applying some thoughtful weathering.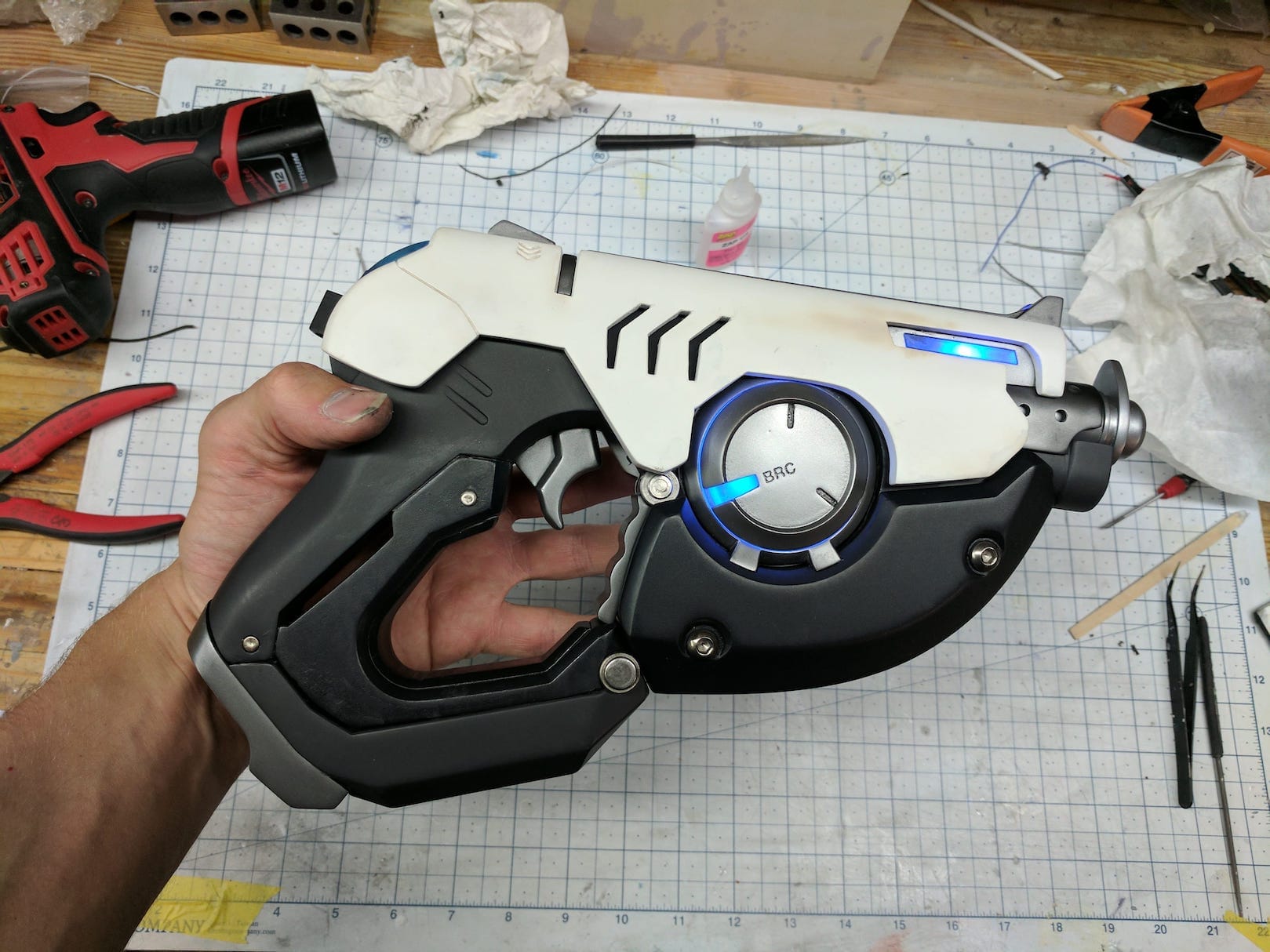 Final Product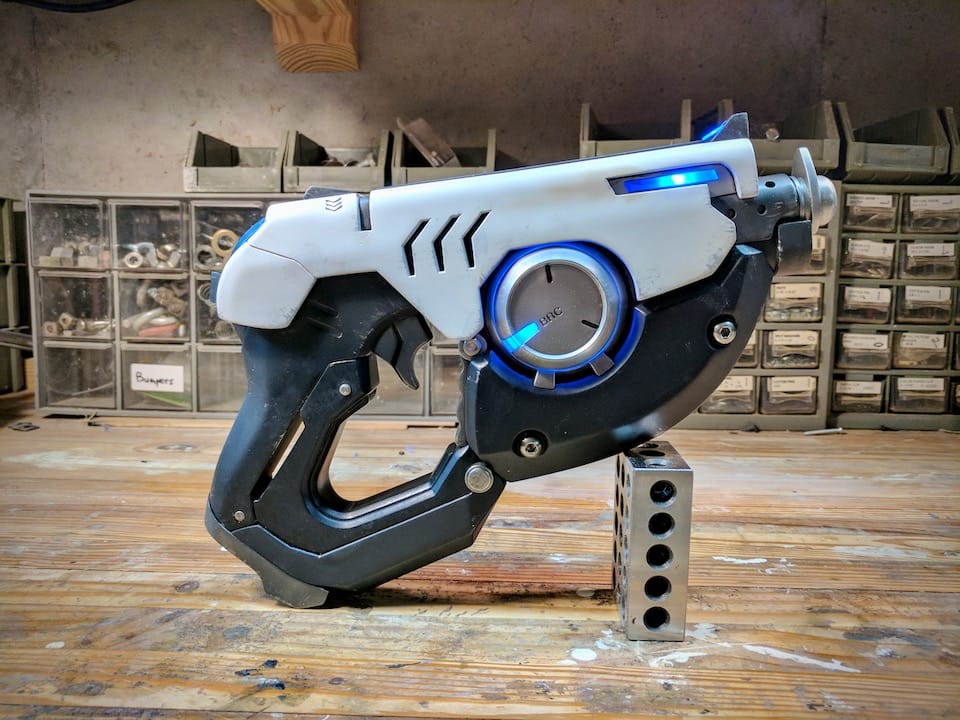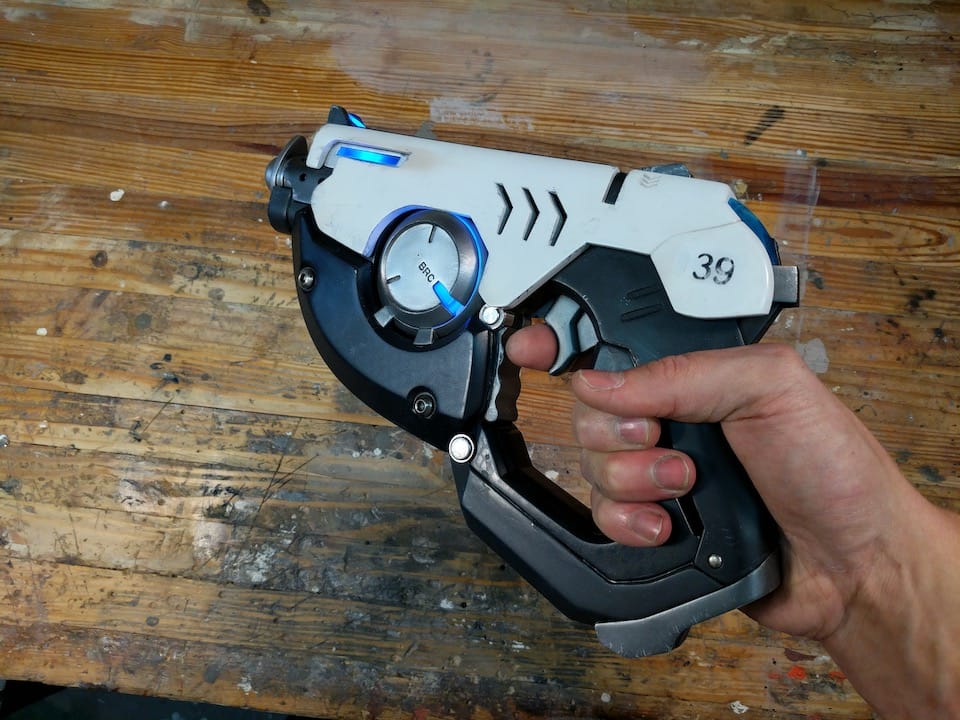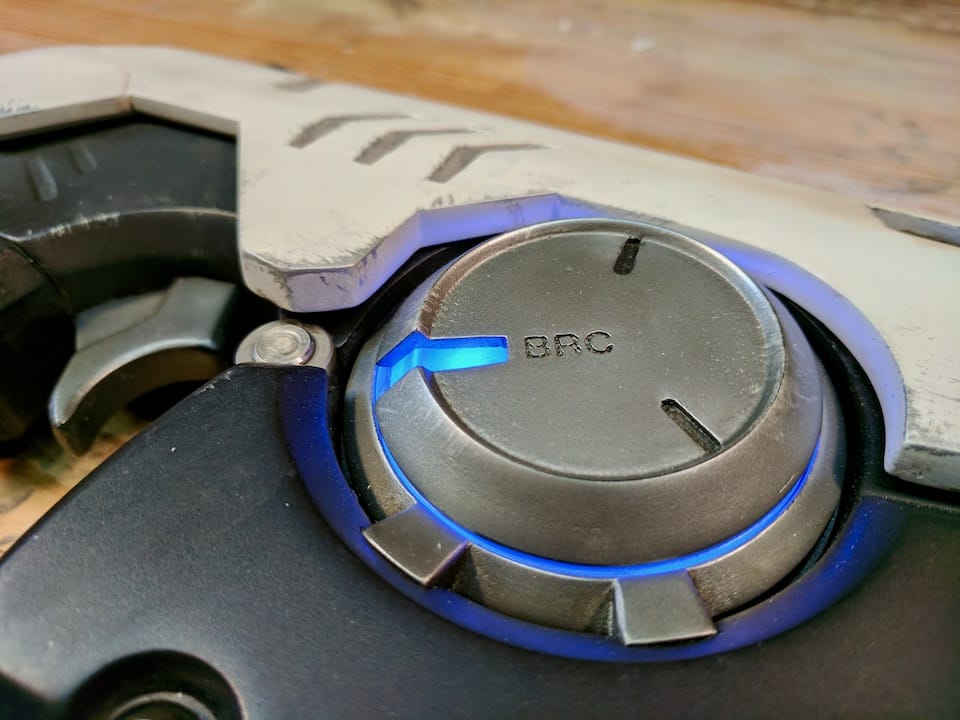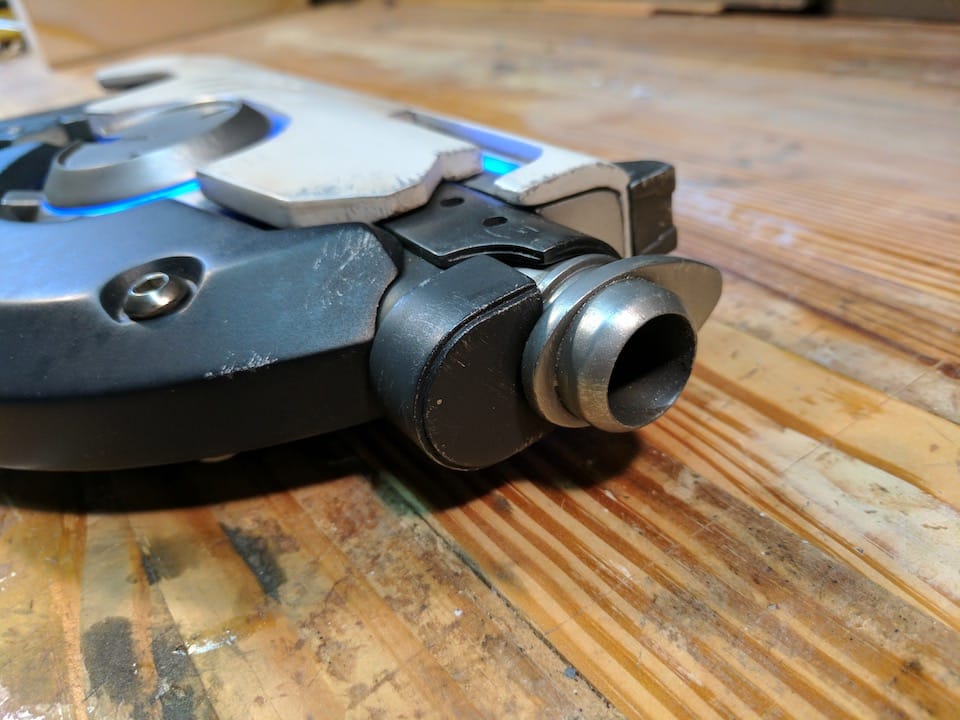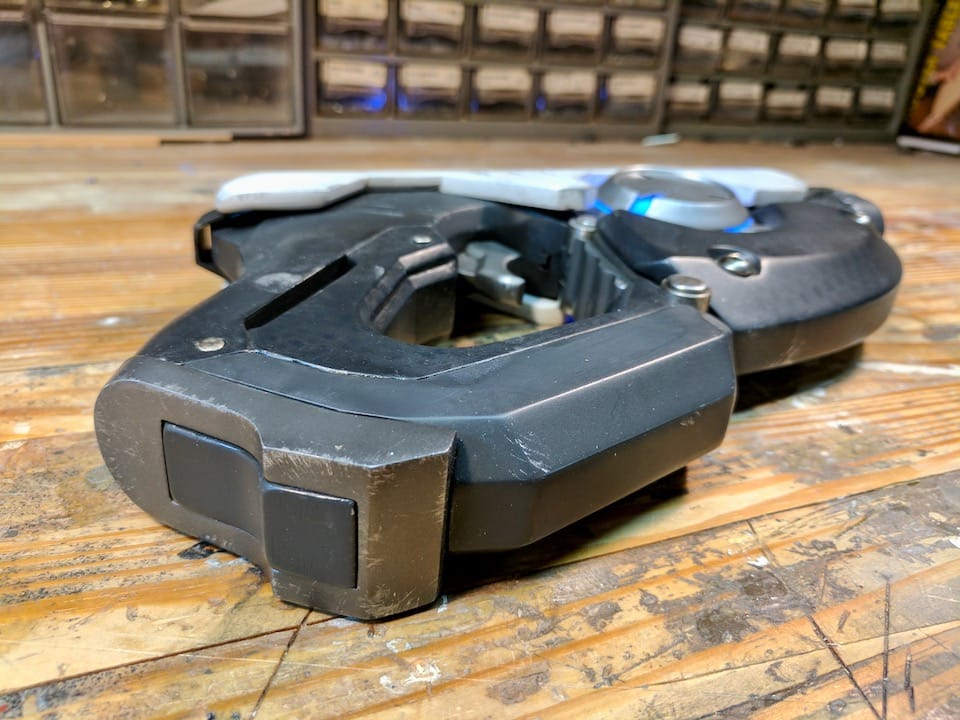 Years later, I completed the set: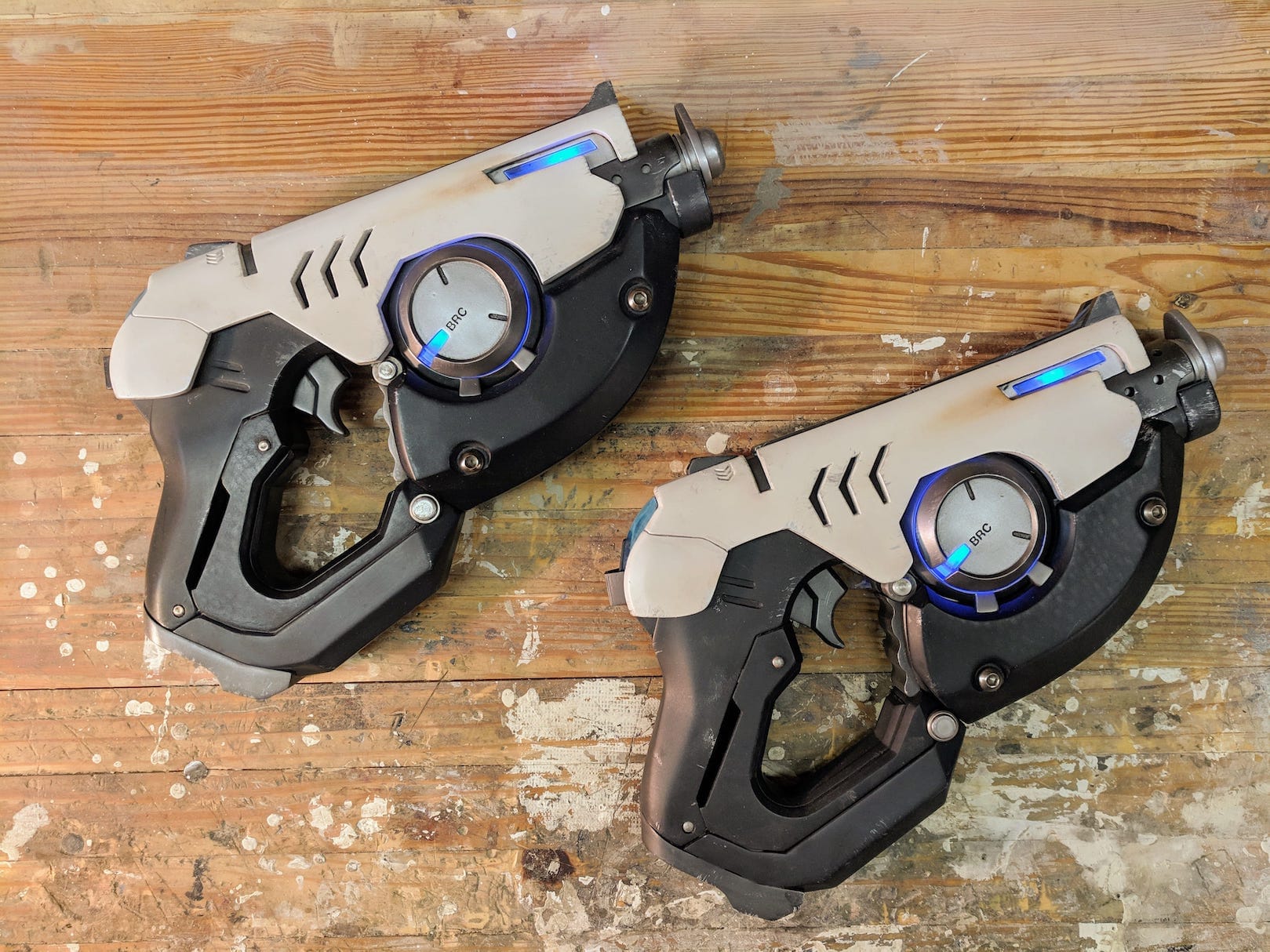 ---
Want to make your own? The 3D models for the Pulse Pistol are available in my Etsy Shop